You all have no idea how dope this project is, and I can't wait for you guys to hear it. For now, listen to the first leaked project from the project, "Headbop". This track reminds me of the ATCQ (A Tribe Called Quest, for you noobs) era, as Judah expectantly laces an ill track with a solid jazz-like foundation, with the emcees intriguing the listeners with personal stories.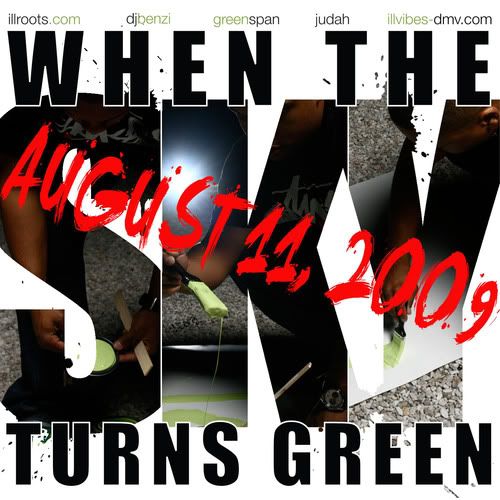 DOWNLOAD:

Greenspan ft. Feevaleo & Ra the MC - Headbop (Prod. Judah)
The project "When The Sky Turns GREEN" is a collection of music created with imagery of elevation and free will. Each song has been designed carefully to offer listeners an accurate depiction of sovereignty with representations of the soulful-side of hip-hop from the perspective of a Baltimore artist. The content in such songs as "Wings," "Sky Dive," and "Outlaw" each cry out freedom as Greenspan breathes life into his artistry through actualization.