There's not much to say to a true hip hop fan about the likes of Erick Sermon and Parrish Smith, the duo who comprise of EPMD. What we do have to offer, though, is an exclusive audio interview we had with both of them in a 4-part series. This interview has been heavily delayed in large part because the hard drive that contained this entire interview crashed almost immediately after this interview occurred. So, it took us a while to recover those files before we could proceed. Without further ado, let's get on with this damn interview!!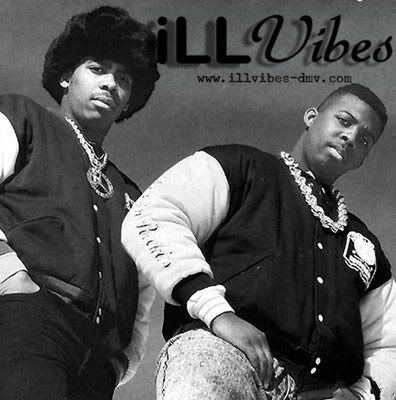 In part 1, Parrish Smith talks the "Steve Martin" dance, the origins of EPMD, the development of technology, and hip hop (of course!). In part 2, Parrish talks aliens, the Hit Squad, the new album and video, and the creative process. Later we hit up Erick Sermon who, in parts 3 and 4, opines on the state of hip hop, on new artists, on timeless artists such as Q-Tip, on go-go (what you know about that?!), on DC, among other topics.
Be sure to purchase
EPMD's "We Mean Business"
and support great music!!!
And, yes, Teddy Riley was one of the originators with the auto-tune!!