HTTP://WWW.DRE-SKI.COM
DOWNLOAD:

Dre-Ski - Follow Me v.2
Mr. 757 is back with another banger, fresher than before and with more to get off his chest. As you may recall, we introduced you all to Mondre Barnes aka Dre-Ski during one of
our "Artist Spotlight" segments
, back in April '08. Fresh off the release of his "Follow Me" mixtape, Dre-Ski proved even back then how passionate and talented he was. Just over a year later, we can easily see the dramatic growth of his progression, a testament to the work that he's been putting in. It's incredibly difficult nowadays, especially with the flood of mixtapes from everybody and their mommas, to determine who to put on and who sincerely we like to co-sign, but we're confident in our approach with Dre-Ski. Over and over, he continues to validate any definitive statement we make about him, and more and more do we become impressed by his willingness to listen to our advice and critique.
Since speaking with us over a year ago, he has re-evaluated himself (not necessarily all because of our advice) and progressed in an industry lacking in holistic artists - holistic in the sense that an individual, while staying true to himself or herself, finds the necessary balance while experimenting with and considering ways to push to the edge, all the while challenging one's self. Precisely in Dre-Ski's follow-up to "Follow Me" do we see that. Right from the beginning, Dre-Ski introduces himself on the Intro, while also recognizing that "you probably never heard of" him, an honest opinion that does nothing to hinder his approach and drive.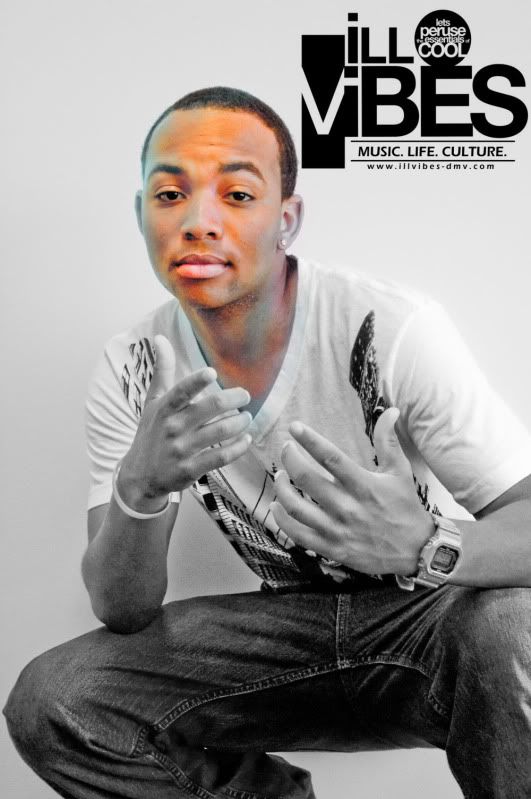 His flows are flooded with thoughtful wordplay and syntactical precision and manipulation, as he experiments at various times with singing and vocal editing (not to be confused with Auto-tune). With no embellishment, no cliché messages, no unnecessary glitz and glamour, Dre-Ski, throughout this project, speaks candidly about a range of topics. It is no wonder that this project took over a year of thought and execution, as he laces tracks adorned with his ideas regarding politics, religion, and crime, for example, on "Dead Prezz". On "Swagg", we notice a self-introspective Dre, at times questioning his presence in the rap game, seeking validation wherever until finally understanding that the only true critic who matters is himself. Dre-Ski takes us on a personal journey over the years, as he details his struggles with producers and naysayers on "Misunderstood". Whatever the message we take from this project, one thing is for certain, as he states formidably on "I Am Hero": "the truth is, Dre is back on his shit!"
My favorite track by far on the project is "Lonely Visions", for many reasons: for one, Dre-Ski has taken one of the most underrated beats from a hugely underrated producer (6th Sense) to create an amazing song; second, the emotional progression on the song is quite a journey, ending in what, I think, is the most honest statement on the track: "... but my heart got buried in a heart cemetery" (the symbolism alone gave me chills); and finally, it's the feel of the song that has me wanting for more and more, and perhaps Dre-Ski will create an extended version!!
Dre is certainly making his mark in the music world, and this project will indeed put him on further than before. This project is a heavy overflow of information and lyrical ability that intrigues you throughout the the entire listen. He understands that he is a work in progress, that he is a human who continues to learn and improve, and that only through hard work and dedication will he make it to where he wants to be. He is not one who shies away from the challenge, as he has shown with his endless shows, at one point opening up for Lupe Fiasco. Be sure to catch more of his music and at your nearest venue! iLLVibes certainly will!
For more information about Dre-Ski, be sure to hit up
http://www.dre-ski.com
.
PREVIOUSLY:
Artist Spotlight: Dre-Ski