*******DISCLAIMER: FOR SOME REASON BLOGGER TOOK THIS DOWN, SO WE DECIDED TO RE-POST THIS AGAIN FOR YOUR VIEWING PLEASURE! ENJOY!*******
I believe that Marky aside from Wale and Tabi Bonney is one of the best rappers coming out of the DMV right now. He has been fortunate to have met up with Kenny Burns and Studio 43 and put out two amazing mixtapes with Mick Boogie in "Homework 4.3" and "The Drive-Thru." He is definitely going to be somebody that you will hear about soon. iLL Vibes was fortunate enough to sit down and have an interview with Marky. Check out what he had to say about himself, the hip hop game, the DMV, and the haters/groupies...
And while you the read the interview, listen to Marky's latest mixtape "The Drive Thru"
IV:
Marky! Whats good?! Thanks for sitting down for an interview. Let's let the people know what you're about. So for the people that don't know you, who is Marky? Describe a day in the life.
Marky:
Marky isn't your typical 19 year old from Washington, DC. I am a leader in my own right, an overall artist, a believer, a future for music, a future for hiphop. A day in the life with me is just chilled and interesting. I get up, and usually wait for inspiration to hit me out of nowhere or I go in search of. Then from there its the studio and brilliance is performed. I like to be alone while recording because I don't like too many chef's in my kitchen, especially now-n-days since everyone are music "do-ers". lol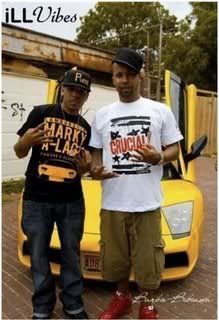 IV:
Definitely, making music has to be a personal experience. So, What are some of your earliest memories of hip hop like some of the first tracks you ever heard or when you fell in love with it and found out this is what you wanted to do.
Marky:
Some of my earliest moments of hiphop was radio and fashion. I didnt care about what the person looked like or whatnot. I was more intune to the music. My aunts were into fashion and the culture of hiphop so I knew pretty much what was "Hot" thanx to them. Growing in a young family stared me off. I fell in LoVe with hiphop once I met a real "rapper". He was actually my aunts boyfriend/lil'cousins father so I felt like I had close ties with him. His name is Peanut (Nutta Butter) - he was in Queen Pen's (A Party Aint A Party). Check him out lol. This is what I triggered it in my mind.
IV:
Ah man, of course I remember that song, it was definitely a party song. Queen Pen disappeared hard though even though I thought she was on Foxy Brown or Lil Kim's level. Anyways, you met somebody big in hip hop at a young age. Describe your experience spitting with Erick Sermon and which other hip hop pioneers stand out in your mind as inspiration growing up?
Marky:
Oh yeah, I recorded a song with Erick Sermon when I was 13. WOW!!! How crazy was that!!!! I have it video documented to just so I can go back to it now and in the future. It was a moment that let me know that this can actually happen for me. I was in the mind sight like "DAMN, I did a song with a celebrity!" I was super excited about that. From there, thats when I started doin my homework on artist before my time such as "Big Daddy Kane, Special Ed, KRS-One, Rakim, etc". I was on a mission, like, I use to listen to there cd's and write down the lyrics to every song and read them in church! Damn son, you makin ME reminisce lol.
Classic album by Mr. Sermon
IV:
LOL, WOW in church!!!??! That's too funny. Well, hip hop has evolved and changed over the years, how do you feel about mainstream rap on the radio and the commercialization hip hop in pop culture in terms of clothing, television, and music itself?
Marky:
I feel like its a
WONDERFUL
thing. We want mainstream to get a hold of us because now we can actually make a living off of our hobbies. For instance, you know that uncle that we all may have that works on cars all day long in front of grandma's house? Well, he used to only do it for the hood and the little cars but once word of mouth spread and he gets popular - he's getting clients with the nice cars who's willing to pay top dollar. Now he can open up his own shop and actually make a good, solid living from his hobby. I look at it like that.
IV:
That's the entrepreneurial perspective, which no doubt is important if artists can keep control over their own product. With radio and mainstream music in mind, describe the thought process and motivation behind your project "WDMV Radio's Billboard Top 10" Mixtapes.
WEEK 1

WEEK 2

Marky:
My reason for doing this series is to stay relevant even when I'm not doing an actual "mixtape" or "album" at that time. I wanted something that would stay consistent and grow on its own. I looked at Lil' Wayne's emergence from the "Squad Up Mixtapes" when it was a select few on his balls, to NOW! After 500 Degrees he had those "Squad" joints consistently being put out. Then comes the Carter and the rest is history. I feel like if you let things let that bubble due to consistency and a general "liking" in you - you'll be good. Plus I look at Bow Wow and try to see what it is that he can do to try and claim some of that popularity that Wayne has now being as though Im on my way to that level. We all know Bow paid lol but just off of music and consistency and feeding your fans that doesnt get enough of you ya know?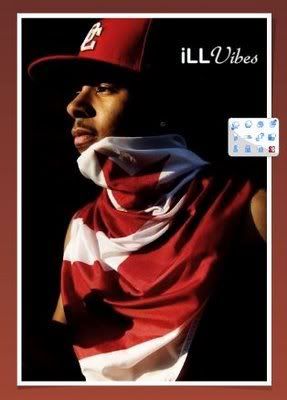 IV:
True, true. What did you learn with your time with the St. Louis based production duo Trackboyz, that were behind hits by Nelly (Airforce Ones), Jermaine Dupri, J-Kwon and Trina? Why did that business relationship fall out?
Marky:
I learned alot from them man! The Trackboyz were cool folks and still are. It just wasnt a good fit thats all. We still talk this very day. They'll always have LoVe from me. I experienced a tremendous amount of things there and thanx to them, Im who I am musically today as far as understanding how to use my wits on different songs and be an ARTIST.
IV:
Just another stepping stone to get where you are and where you are going to be. The track "Sheila" definitely opened doors for you, how did the track reach Kenny Burns and how did you get hooked up with Studio 43 and eventually with Mick Boogie for the Homework 4.3 and The Drive-Thru mixtape?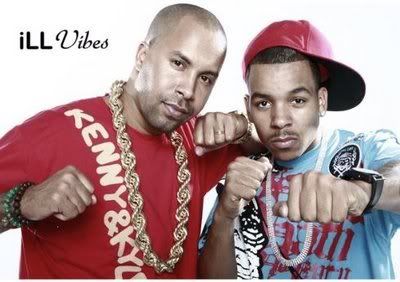 Marky:
Well, I met KB (Kenny Burns) thru my manager Ken who resides in STL. He knew KB's sister Robin so thats how we eventually linked up. Now, AB is a producer from DC that I knew and basically we was going over some tracks he had and that was the very first track he played. I was working at DTLR and use to always here them play Ready For The World "Oh Sheila" on the radio from like 9am - 12noon or watever. So naturally the melody was stuck in my head and it just was coming out when the beat was on lol. Its crazy now because the song was just me being creative lol. KB knows Mick Boogie so we got him to do my mixtape "Homework 4.3" and now "The Drive-Thru". Mick has a liking towards me as an Artist so its a major thing to have his stamp of approval.
IV:
Definitely, Mick Boogie has done some big things with Little Brother, Lil Wayne, and many other relevant hip hop acts. I congratulate the result too, those mixtapes are amazing. The Drive-Thru is for sure one of the best mixtapes that has dropped recently. You got a range of sounds on the mixtape with an oldschool/go-go feel on "Higher" to a more alternative edge with the collabs with Citizen Cope and Radiohead. Name some more artists or songs that you are into that may come to a surprise to your listeners?
Marky:
Thanx man...yeah, I listen to anything with an honest ear just like I use to when I was younger. I dont have an opinion on others music because I like what I like. I cant tell them what they should do differently because the reality of it is - everyone's not gonna like it like me or anyone else so just
DO YOU
. I listen alternative music alot and just anything different that lets me know that "hiphop" isnt the
ONLY
genre music in the world!!! I feel like artists are trapped in a box. So you may hear me on a My Chemical Romance song, or Josh Stone, or Tracy Chapman. Im that
ARTIST
, the un-biased artist, the "LoVe music" artist. I'm ignorant to the thought of a "1-dimensional Marky"...cut it out.
IV:
Yeah man, You have to have an open ear!!!! Music should not always be so formulaic and framed into a certain clear cut genre, musical styles can and should cross with others. Talk about the DMV movement and the promise that you can bring to it. What is your connection, thoughts, and relation on other marquee acts from the D.C. area like Wale, Tabi Bonney, The Best Kept Secret, and AB the Producer.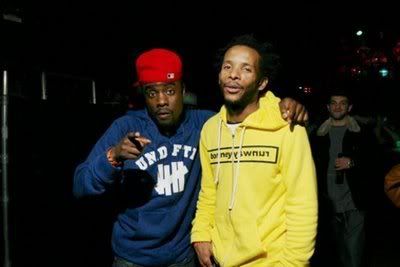 Marky:
The DMV is a great area filled with talented artist, writers, photographers, and athletes. We have the Wale's, the Tabi's, the Judah's, The TNT's, the KB's, the Marky's, the AB's, the BKS's, we have it all. These guys are all talented and DOING IT for the city. Set aside differences and status, we are all geared towards a common goal and that is to create a Nationwide Buzz about not only ourselves but DC's Promise and Potential.
IV:
Hell yeah, shout out to other DMV blogs than iLL Vibes like
DCtoBC.com
,
S.O.T.L.
and
KNOWXONE
supporting DMV music. So, how do you cope with the patience that is necessary to come up in this game as everything is a process and it is rare to blow up overnight? How do you keep your music on point and what other projects are you into aside from music like clothing, press, and leisure?
Marky:
Man, the HARSH reality of this game is that everyone isn't going to make it. But also in reality, you can make it! I use to play devil's advocate against myself on both statements. I just felt like whats mine is mine and God has a plan for me or else I wouldn't have made it this far. Aside from music, Im just getting my campaign on with the likes of LRG, Akademics, and a few others. Im also working on my acting skills lol...tryna take over Hollywood in the near future!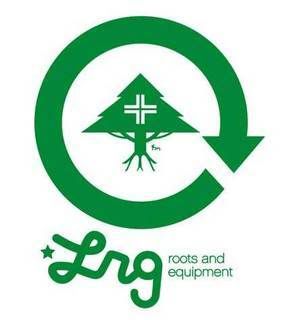 IV:
Yeah, you just have to stay hungry and keep making music. Hollywood huh? You gotta try and get on Entourage lol, shiiiit if Bow Wow can you gotta try. Who have you been on tour with so far and what are some of your craziest stories on the road?
Marky:
You know what...I have as of YET to actually go on the road and do an actual "Tour", I have some coming up tho. However, I did the ScreamTour 07 in DC which was like LIFE-ALTERING lol. I had a BLAST man. What was crazy about the entire situation was that we received the phone call 1 hour before I had to go on! It was wild getting organized and getting there on-time but you know - opportunity knocks once sometimes.
IV:
That's crazy. Haters...you got to talk about them. Did any of your friend change up on you and what are some of your experiences with people hating on you as you have come up?
Marky:
Naw, my friends are more like my associates. Those closer to me like my man Ruq, cuzzo Vinny, Chink Mike, and Demiyal just to name a few are my BROTHERS! Like, I been doing music, getting attention from the females, and being popular in High School since FOREVER so they been knew Marky as the playboy of the crew. Other folks that may be around just try to cling on and/or force themselves to be apart of something GREATER than what they have going on...which is fine with me ya know? But then, they always get jealous and/or start envying "The Superstar" of the pack...me. But its rather easy for me because my brothers spot them niggas a mile away and be ready to let loose on them but I always be like "naw, dont trip - he gonna play himself outta position in a min"...I think Im too nice to outsiders lol. Hence, Hate is the New LoVe!!!!
IV:
Hahahaha, ah man it's good to stay humble. So, when can we expect the drop of your first album and what is in store for the fans from production to the theme. Do you have a pending title for it?
Marky:
You can expect the album dropping sometime next year. The title is "Hate is the New LoVe" and basically the theme of my music on here is a theatrical/multi-cultural music experience. I don't just touch subjects such as "love" with a "boy meets girl, girl like boy" type word-play. Its very witty and relevant to what we all can relate to. Then I have songs like "Japan" and "World Tour" that basically takes you elsewhere at can have you feeling like "shit, I do kinda wanna roll to Japan even though I don't know SHIT about it". My album is very creative and sound. Its enjoyable music to say the least.
IV:
I can't wait to my ears on that ish. Now, Let's Play Some Word Association. Say the first thing that comes across your mind when you read the following:
A. McCain & Palin -
...(crickets) lol
B. "Sheila" -
New Sound
C. Favorite Food / Drink -
Steak/Arizona
C. Autotune -
The New Talent...sike
D. Wale -
Associate
E. Greatest Rapper Ever -
Will never be born
F . iLL Vibes -
CRUCIALLLL!!!!

IV:
Marky, thanks a lot for taking out your time. I'm going to leave this space open to say whatever you want to say. Speak your mind and drop your shoutouts fam!
Marky:
I LoVe everyone! Thanks for the support coming from you all. Shoutouts to the entire Studio43/SRC/Universal Records (AB The Producer, Judah, KB, Ken, Robin, Phil, Ricky, Steve Rifkind, James, Gabby, TNT, man everybody!) I feel as if those of you with issues or just jealous ways which cause to you to "hate" should just reflect on yourself for a minute and think back to when you use to listen to the radio while riding shotgun with your moms or whomever and you just LOVED every song you knew that played. Rather it being old school (before your time music) or what was ever relevant then. I feel like we have all lost the feel of that so now we are SUPER EXTRA CRITICAL on others. Just think, if Marvin Gaye never came out back then and now he emerged with the same songs, people would HATE on him because he's old or he's this and that. I think of these things, thats why I know its all psychological so I don't worry about HATERS cuz in actuality, they're LOVERS who are brainwashed by society and America's Staple of being entitled to YOUR OWN OPINION! So they feel they HAVE to say something critical lol...losers, just enjoy :o)
IV: Word, One, & iLL Vibes
Be sure to show love Marky's Myspace

And Download the Two Following Mixtapes!!!

Guaranteed to Please!!!!

The Drive Thru (Presented By Mick Boogie)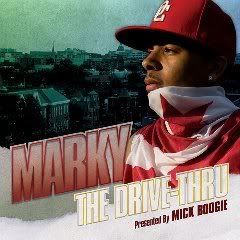 Homework 4.3 (Hosted by Mick Boogie)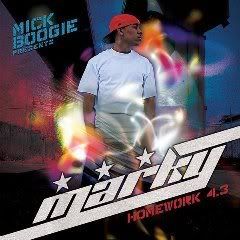 CLICK TO DOWNLOAD