Damn...it has been a long time coming and it's finally here. We make some mixtapes from time to time and I've been meaning to get this project started. A total transformation occured to my musical taste the last couple of years. I used to listen to stuff on the radio.....NOT EVERYTHING, but songs here and there. I would always get a little bothered when artists putting out good music would get no radio play or the wrong singles would get put out.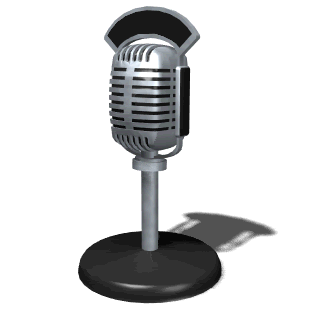 For example, when was the last time you heard Mos Def getting played or Q-Tip!?! I mean damn I am so happy to say that his cd is finally going to come out soon. A lot of people don't know, but the Renaissance actually got shelved a couple of years back and the cd was pretty nice. I remember bumping it wondering why it didn't get released. The same goes for J Dilla's (Rest in Peace) solo album "Pay Jay" that was never released by his label even though the track "Diamonds" is some dope stuff. Let me keep going, Nas's latest album "Untitled" is not getting much radio play, but it is probably one of her better LPs in a long ass time. I mean "Hero" is not the best song on there, even though it is on the radio. "American Gangster" by Jay-z is another quality LP that came out and the only single I really heard was "Roc Boys" when he had some really lyrical stuff on there like "Fallin." Now that shit is frustratin. I can go on with millions of examples of this kind of stuff because everybody knows that this is how the radio works, but I still want to vent. I can go to the underground hip hop side, but I'm sticking with the established somewhat commercialized artists for a reason because if they cannot get the dope singles out and have to go for some cliched, formualic tracks the system is seriously wrong.
The turning point....is when the dance songs started coming out. I'm not talking about club joints, I'm talking about that pop lock and drop, that lean with rock with it, that souljah boy, etc. Ah man, I had to totally turn the waves off... Vic probably killed it all for me, I could not stand his single. I would just get depressed when I heard that. I'm not criticizing artists for making their money and doing what they do...it's just frustrating.

Then I started blogging, the birth of iLL Vibes with my homies and things just changed. We all were just chillin one day watching TV just so annoyed with the music videos that were coming on and we were like damn why cant we hear that good shit. So we said damn let's just create our own outlet to put that good stuff out. Then things got crazy, I totally stopped listening to the radio and picked up on some much amazing music. Now it is all I listen to and some of these guys are starting to get exposure.

(yep...that's Wale, Asher Roth, Charles Hamilton, and B.O.B.)
Man all of these guys are nice and are people you should hear about soon if the labels start letting some of the good guys in. A lot of these people have been connected to iLL Vibes in many ways from chatting with them online, emailing, blogging, seeing them live, etc. Five of the dudes on this mixtape we have interviewed and they have all been so chill (XV, Mickey Factz, Asher Roth, Theophilus London, and Marky). Five of the guys on this mixtape have been on the cover of the latest XXL (Asher Roth, Mickey Factz, Charles Hamilton, Kid Cudi and B.O.B.). Two of these guys I've seen perform live (B.O.B...met him at Rock the Bells and Wale). The DMV is heavily represented on this mixtape with X.O., Wale, Nando McFly, RA the MC, AB, and The Five One.

(Itz Mickey Factz)
Anyways I'm gonna stop the rant and tell yall just to download it, unzip it, and vibe. Let me know your thoughts. Keep me motivated to put out that Vol 2. What is incredible is that all of this music is free, these guys are trying to make it and put all their work into this and it's free. I mean XV just put out 80 tracks for free on his 40 Days and 40 Nights project...now thats dedication and love.
What do you have to lose? Some hard drive space? Delete it if you don't like it LOL. I know you are gonna at least bump some of these tracks!

ENJOY!!!!

CLICK THE LINK BELOW!



"Music I Wish Was on the Radio Vol. 1"




Tracklisting



1. iLL Vibes Intro
2. How Wale Feels About the Radio (iLL Vibes Interlude)
3. Wale - Ridin in That Black Joint
4. Charles Hamilton - I'm Good (Bret Hart)
5. The Five One - Waiting For
6. Theo - Ridin Down the Freeway
7. LA - I Was Born with Music Attached to My Earlobes
8. B.O.B. - Generation Lost
9. Black ELement - The Burbs
10. Asher Roth - The Reading
11. Mickey Factz - Automatic feat. Curtis Santiago
12. XV - Flux Capacitor
13. Theophilus London - Epitome
14. Kid Cudi - Down & Out
15. 88 Keys - Stay Up (Viagra) feat. Kanye West
16. Joe Budden - Classic (Kickdrums Remix)
17. Marky - The Interview
18. Drake - Closer to My Dreams
19. Christian Rich - Monday Tuesday Girl
20. Wale - Warwick Avenue feat. Duffy
21. X.O. - Practice Your Art feat. Marky & RA the MC
22. Nando McFly - No Good feat. AB the Producer and Mouse
23. iLL Vibes Outro

CLICK TO DOWNLOAD