Okay, this is not a new song by M.I.A., but it is a new project by Death to the Throne. I mean you gotta love everything related to M.I.A., plus she's performing tonight during the Grammy's while 9 months pregnant?!?! Props to Santo for posting this.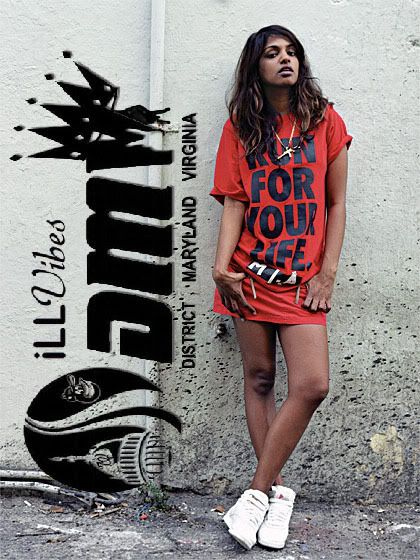 DOWNLOAD:

Death to the Throne - New M.I.A. Song

Here's what Death to the Throne had to say about the project:
"1. It's made up of small bite-sized chunks of 3 different M.I.A. acapellas; therefore would be far too difficult to write "Bucky Dun Gun" + "Pull Up To The People" + "Jimmy (Death To The Throne Remix)…aka "Bucky Dun Pulled Up The Gun On Jimmy" or something.
2. (God forbid) that if M.I.A. were to ever die, her record label would probably pump out regurgitated crap like this all day long i.e. Tupac, Biggie, etc..
3. It'll be funny seeing people go ape shit over a post containing the words "New M.I.A. Song."