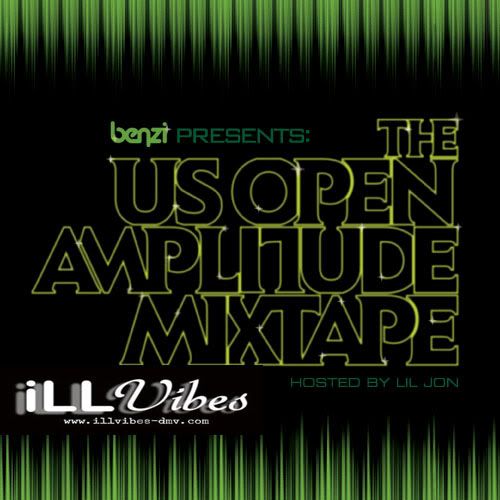 DJ Benzi & Lil Jon are back at it again with the followup to last years smash, "Motivation 2", with the The US Open Amplitude Mixtape! This project came about after Benzi was hired to DJ the VIP After Party for the 2009 US Open of Snowboarding in Burlington, Vermont. The idea to create a new mix in conjunction with the party was thrown around and Benzi was soon hard at work on this masterpiece with the help of his homie Lil Jon on hosting duties. The mixtape features 18 new and exclusive club tracks and remixes from The Cool Kids, Diplo, Donnis, Kanye West, and many more!

DOWNLOAD:

DJ Benzi - The US Open Amplitude Mixtape (Mixtape)
Tracklisting:
1. Lil Jon "Introduction"
2. MSTRKFT & N.O.R.E. "Bounce (Benzi Remix)"
3. DJ CLass & Lil Jon "I'm The Ish Remix"
4. Chelly "Took The Night"
5. Black Eyed Peas "Boom Boom Pow"
6. Bossman & DJ Class "Back It Up"
7. Diplo & Laidback Luke "Hey"
8. Haitras & MC Flipside "Autograph Copy"
9. Haitras & MC Flipside "Autograph Copy (Risk One Remix)"
10. Paul Johnson "Get Down (Mano Remix)"
11. Kanye West & Lil Wayne "See U In My Nightmare (Discotech Remix)"
12. The Cool Kids "What It Is (Chaise Marcel Remix)"
13. Mic Terror "Juke Them Hoes"
14. Donnis "Like Dat"
15. Kid Cudi "Super Boo"
16. DJ Assault "One In The Front (Deekline Remix)"
17. Diplo & Blaqstarr "Get Off (Rob3 Remix)"
18. Calvin Harris "I'm Not Alone"