Seriously, if you decide to download anything, download this!!

You will not regret!!

I have been waiting for this mixtape to drop for a minute. Ever since our
first interview with Theophilus London
, I heard him talking about his preparation for "This Charming Mixtape." His first mixtape "Jam!" was easily one of the best musical creations of 2008. I could have easily posted this joint the minute I got the email shoot from Theo, but I wanted to hear it first and give it the proper post it deserves.

It is safe to say that London has an international sound with Machine Drum and Jesse Boykins, but that still does not do him justice so I am trying to find the perfect words to explain what it feels like to me listening to the "This Charming Mixtape." I guess to me it sounds like the perfect eclectic lounge/club. On the first floor you got hip hop and pop with occasional alternative ("Fatality", "Aquamilitia", "Ultraviolent", on the second floor you have a mix of dance electronica and smooth trance ("The Drug", "Late Night Operation", "Hum Drum"), and then you got the third floor with an international feel with drums and percussion ("Grey x Sage" and "Crazy Cousins"). You know that feeling when you are going home for the night after having a crazy time at a lounge/club thinking the DJ killed it? Put that all together and that is this mixtape, I simply love it.



The production of this mixtape makes me not even want to call it….a mixtape because it oozes with quality. "This Charming Mixtape" is like one long song as all of the songs flawlessly transition into one another reminiscent of the masterpiece by electronica group Cut Copy in their album "In Ghost Colours." Theophilus took his time making this joint and it was well worth it.

\

I gave the tape my first listen so my favorite so far is "Hum Drum", but I know after I listen to this joint hundreds of more times my favorite is going to change and rearrange. A couple of this tracks stand out with a unique ability to make you chill and be mellow and at the same time make you want to dance like "Day One Fans", "Always Love You" and "Hum Drum." Two beautiful cuts on this mixtape have got to be the blue songs "Cold Pillow" and "Ain't No Sunshine." Then there are some songs where London just focuses on spitting like "Fatality" and the verse on "Take Your Life."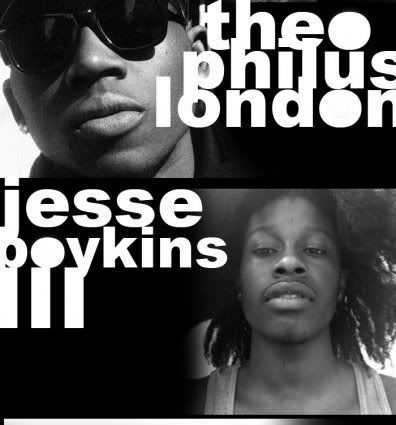 I guess my only minor criticism of this mixtape, because you always got to have some constructive criticisms, is that I prefer the original Machine Drum produced version of "Late Night Operation," even thought I'm still definitely feeling the remix.
London's influences are soulful as he explores the classic melancholic vibe of "Ain't No Sunshine" by Bill Withers and spits over Whitney Houston's timeless"I Will Always Love You." Just like his first mixtape, London is not shy to show his respect to his influences by presenting them with their track on his mixtape. For example, on "Jam!" he gave Michael Jackson a slot with "Stranger in Moscow" and on "This Charming Mixtape" he awards Lauryn Hill with the prestige with her beautiful version of "Can't Take My Eyes of You" (one of my all time favorites, come back Ms. Hill). I definitely reminisced when I heard "Happy Day", I always loved how Ryan Toby from the group City killed that song in Sister Act 2, so ironically even though including it in the mixtape may seem random, it does not to me because it provides a nostalgic, unifying completion to a banging mixtape.
Now I cannot write a review without giving props to the people behind the project. Machine Drum and Jesse Boykins III have sounds that come from two drastically different genres yet Boykin's soulful voice mixed with Machine Drum's techno vibe mesh beautifully over London's staccato, passionate flow. So what more can I say, these three artists ran the triangle offense on this mixtape (hip hop, soul, and electronica) and slammed it. Much props and love to Theophilus London! iLL Vibes putting their STAMP on this mixtape and it is for sure iLL Vibes Recommended.
CLICK TO DOWNLOAD:

FOR AN EXCLUSIVE ILLVIBES INTERVIEW OF
THEOPHILUS LONDON
, GO
HERE
.